Kuala Lumpur – May 18, 2018 – Mobile biometrics specialist, Credence ID, has named Dematic Real Time Logistics as an authorised distributor for its products in Southeast Asia.
Dematic – which operates in major cities in Indonesia, Malaysia, Philippines, Singapore and Thailand  – will carry US-based Credence ID's advanced multi-modal biometric and credential reading devices and deploy them on a large scale in these markets. Dematic will provide sales, marketing and technical support, as well as distribution services. The agreement is effective immediately.
Credence ID CEO, Bruce Hanson said, "We selected Dematic to represent our products in Southeast Asia because of the quality of their partner network in the region and focus on professional services and support.  Mission critical identity-based projects benefit greatly from supply chain partners with experience in this field.  We are very pleased to include Dematic as a partner and look forward to their value-add approach expanding our coverage in South East Asia."
Gan Eng Teck, Director for Real Time Logistics, Dematic ASEAN, commented, "We are delighted to embark on this new partnership with Credence ID. We see great potential in Credence ID's product lineup which significantly enhances our product portfolio in the mobile IT solutions market."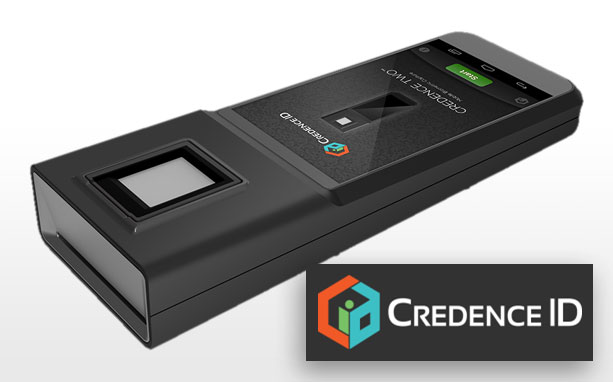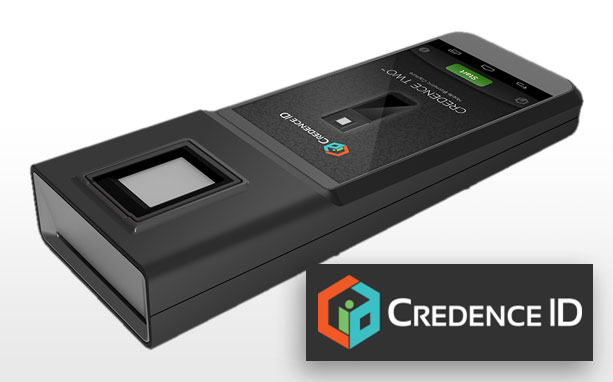 Credance ID Product Range
The Credence family of products offers an unparalleled range of functionalities that address the many use cases that utilize eID document reading and subsequent personal biometric identity verification in a mobile environment.
CredenceTWO™ and CredenceONE-MRZ offer robust fingerprint and smart card reading in a compact handheld form-factor, as well as passport reading functionality.
CredenceTAB utilizes a tablet-sized display and large FAP 30 fingerprint sensor that can be configured with smart card and ICAO passport readers. This handheld device won the Frost & Sullivan 2017 Global New Product Innovation Award.
Trident® provides a highly accurate and rapid approach for a multi-modal device that includes iris and multiple fingerprint capture for both enrollment and identification.
New Product
Unveiled last month, CredenceTWO is an 'industry-first' handheld device that combines a FAP 30 fingerprint scanner, a 5-inch HD multi-touch LCD display, and contact and contactless smart card reading capabilities in a system running on Android 7.1 (Nougat). The device also integrates a camera with dual illumination with Credence's single board computer (SBC), and along with the Credence ID SDK (software development kit) enables developers to create Android applications for a wide range of identity-based projects.
"We see a growing worldwide demand for high-quality mobile ID technology," continued Hanson. "It is essential that we simplify the user experience and match cutting-edge biometric technology to the latest consumer devices. Credence ID products present the best biometric processing and communication capabilities ever delivered on a mobile device."
Fastest Growing Region
The global biometrics market will grow from US$10.60 billion in 2016 to US$41.39 billion by 2025, according to a forecast by market consultancy firm Inkwood Research. North America dominates the global market with the market share of 32.59%, followed by Asia-Pacific (26.40%) and then Europe (24.77%).
Asia-Pacific is the fastest growing region with, a CAGR of 20.39%. Increased security concerns, the rise in the occurrence of identity theft, growth in the smartphone and Internet penetration, digitisation, and demand from various industrial sectors are fuelling growth in the biometric market in Asia-Pacific. The largest application markets for the technologies will be consumer, finance, healthcare, government, and enterprise.
*
About Credence ID
Credence ID, LLC. is headquartered in the San Francisco Bay Area and focuses exclusively on biometric innovation to create elegant and easy-to-use mobile ID products. The company possesses extensive technical expertise in projects involving mobile fingerprint, iris, facial recognition and credential reading technologies, and offers a broad line of mobile products capable of enrollment, identification, and verification.