Dematic has been named Honeywell's 2017 Top Revenue Performing Partner, Workflow Solutions for the Asia Pacific region.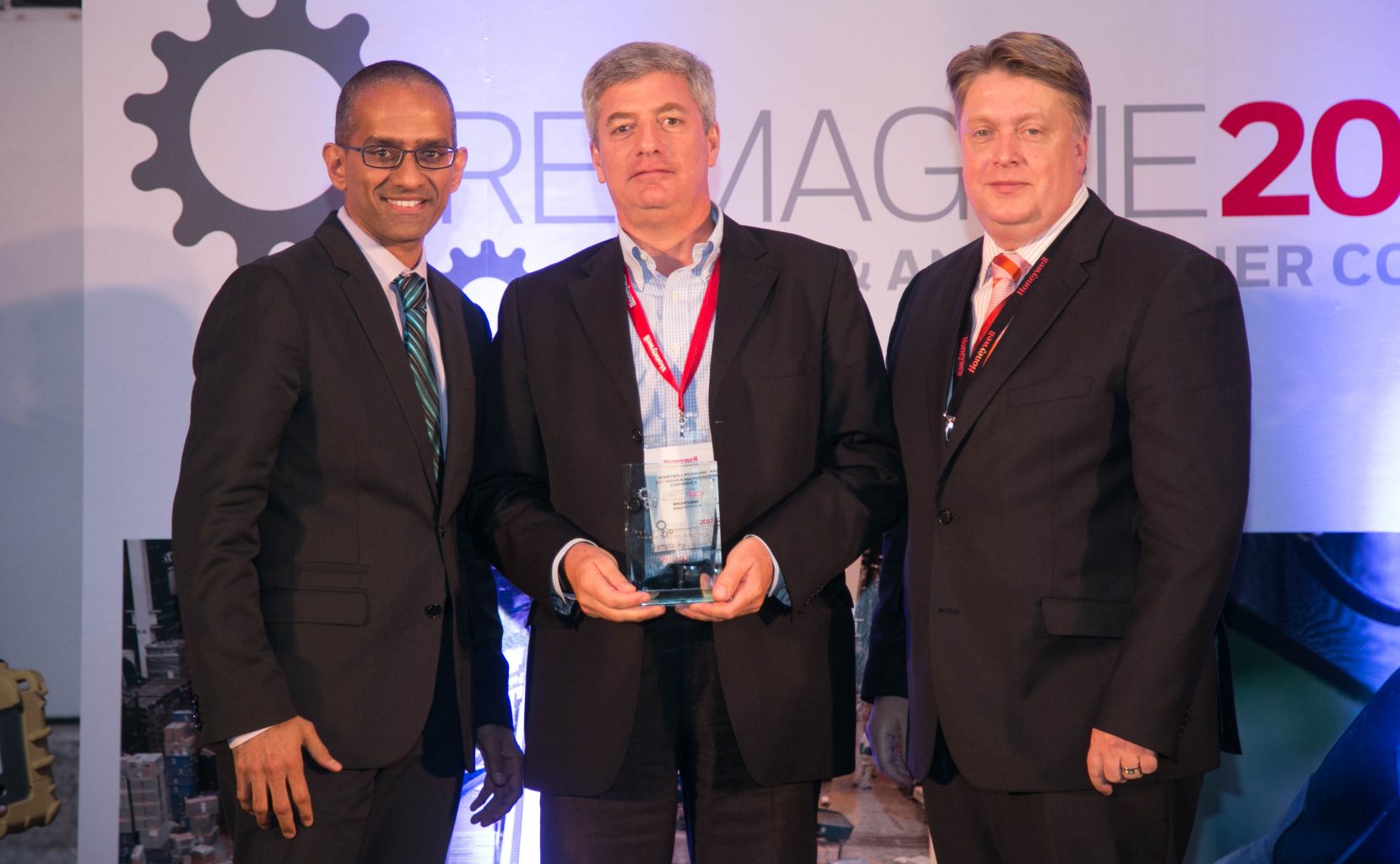 The Award was presented to Brian Lang, Dematic's Director of Real Time Logistics, at Honeywell's Reimagine 2017 Partner Conference in Bangkok.
David Hudson, Manager of Honeywell's APAC Workflow Solutions, said: "Dematic's Real Time Logistics group has again successfully leveraged its track record in Voice solutions, unrivalled integration expertise, and the resources of the larger Dematic business. This has allowed Dematic to offer solutions not only in Voice, but across the entire supply chain, to the great benefit of its customers across Asia Pacific."
Brian Lang said that Dematic was proud to receive acknowledgment as a leader in Voice solutions.
"Dematic is excited to once again have been recognised by Honeywell, this year as their Asia Pacific Top Revenue Performing Partner for Workflow Solutions," said Mr Lang. "Dematic has worked closely with Honeywell for many years and we share a strong commitment to providing customers with a wide range of solutions that meet their unique needs."
---
Subscribe
Stay up-to-date with case studies, technology, and business news by subscribing to our Email newsletter, What's New in Logistics.