SYDNEY, NSW – December 10, 2018 – Dematic Real Time Logistics has supplied a wireless network at Quality Food Services' new facility in Queensland.
Quality Food Services is South East Queensland's leading food and beverage distributor, servicing restaurants, healthcare, hospitality, government and schools. The new distribution centre (DC) was purpose-built to help accommodate for Quality Food Services' continual growth.
"We have been growing significantly in the South East Queensland area over recent years and needed a new facility that would allow us to effectively manage the added throughput," said Brian Saharin, General Manager, Quality Food Services. "We chose a Wireless solution for the new facility, which we felt best met our IT requirements."
The solution chosen by Quality Food Services was an Extreme Networks wireless installation, with the project taking eight weeks to be rolled out. Dematic managed the deployment and installed new AP7522 access points with antennas and service contracts.
"Importantly, the wireless access points chosen can operate in Quality Food Services' freezer and chiller environments," said Mathew George, Sales Team Leader, Dematic. "They are also rated up to 50°C, allowing them to be mounted on ceilings in ambient environments, which can see high temperatures in summer months."
"We had worked with Dematic previously and knew they were price competitive, and also trained and certified in the WLAN space. This gave us confidence that the project would be rolled out according to the design specification, both on time and as agreed," added Brian.
Quality Food Services has plans to work with Dematic in the future to deploy and integrate mobility solutions into their DC operations.
For more information please contact our Real Time Logistics team today >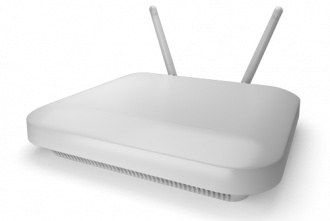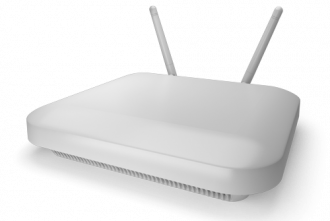 About Quality Food Services
Quality Food Services humble beginnings started in 1988 selling 'Dinkum Dog Hot Dogs'. In time, the name changed to 'Oz Dogs Hot Dogs' and a few more product lines were added, these included Chicken Burgers and Lasagne.
Quality Food Services started marketing their range of products into schools and quickly gained a reputation for 'Quality' and 'Service'. Over the years Quality Food Services expanded more into schools and soon had a small pantry list of about twenty products, essentially for the school market. Quality Food Services has a reputation of being a first-class supplier of products and services offering now more than 5000 lines making Quality Food Services a viable player in the food service market.
---
Subscribe
Stay up-to-date with case studies, technology, and business news by subscribing to our Email newsletter, What's New in Logistics.